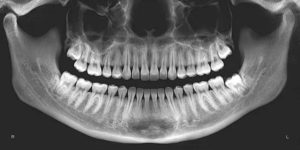 One of the core values we uphold at Downey Family Dental is educating our patients with basic dental terminology and knowledge necessary to understand the information in regards to his or her treatment plan. By doing this our doctors and staff can ensure a holistic and comprehensive approach to treatment that meets the needs of the patient.
During your visits you can expect:
A full comprehensive exam

How to read x-rays

Your dental health

Types of procedures necessary and why they are necessary

Movies or music for your pleasure

A great attending staff to your needs
Our doctors are very thorough with every patient examination and will answer any questions or concerns you may have. At the end of the examination, our treatment coordinator will provide you with the insurance breakdown for your treatment and the financial options available to you.