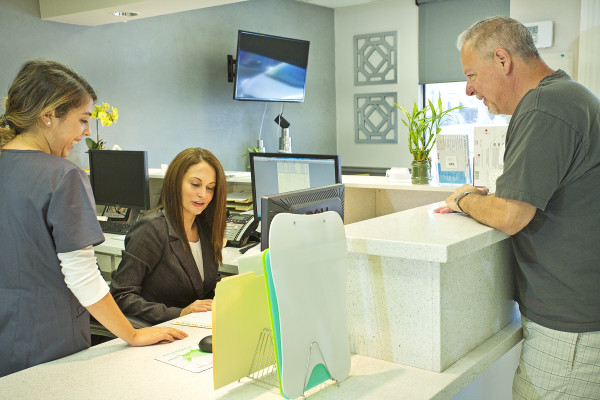 What does my insurance cover?
Every dental insurance plan is different. Verification of your dental insurance plan is needed to answer the question definitively. Once we have the dental plan information and your treatment plan, we are able to give an estimate of what your insurance will cover.
Is my treatment going to hurt?
Dentistry is not painful if you are properly numbed. Patient comfort is our top priority. Our dentists are highly experienced, patient and gentle. We ensure that you are comfortable from start to finish.
How often should I brush and floss my teeth?
Ideally, you should brush after every meal. At the very least, brush your teeth in the morning and before you go to bed and floss at least once a day.
At what age should my child first see a dentist?
In order to prevent dental problems, your child should see a dentist no later than his/her first birthday.
How often should x-rays be taken?
Our dentists require that x-rays be taken when needed for clinical diagnosis. Our office uses digital x-rays which emit less radiation compared to traditional film x-rays.
Can my teeth get cleaned on my first visit?
It is possible to have your teeth cleaned during your first visit. However, digital x-rays and a comprehensive dental examination are done prior to determine which type of cleaning you will need.
What procedures do you recommend to safely whiten my teeth?
If our dentists feel that you are a good candidate for teeth whitening, we offer a take-home teeth whitening kit for purchase at our office.
What payment options are available?
We accept all major credit cards, cash and checks. If you would like a monthly payment plan with little or no interest you may apply for Care Credit.
I'm afraid of the dentist, what should I do?
We understand that many people fear the dentist. Our dentists and staff are trained in handling fearful patients. With a combination of kindness and gentleness we can do many things to make your dental visit stress free.
How often do I really need to go to the dentist?
Our dentists will decide how often they need to see you based on the condition of your mouth, teeth and gums. It could be as short as every three months or six months.